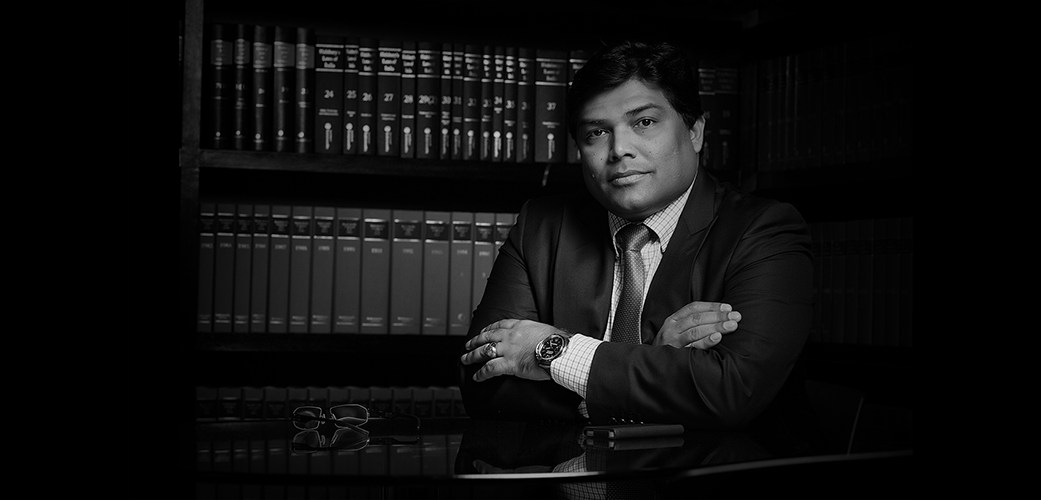 Dato' Alvin John
Dato' Alvin John has extensive trial and appellate experience and has acted in numerous high profile cases in the High Court, Court of Appeal and the Federal Court of Malaysia. These cases have been reported and published in the Malayan Law Journal, Current Law Journals and All Malaysia Report, altering the landscape of the local and international legal system.

Dato' Alvin is the appointed principal advisor to well-established clients worldwide, ranging from public companies listed on Bursa Malaysia, to private companies, banking and securities related institutions, politicians and industry captains
---
International Financial Law Review Feature
In the year 2003, Dato' Alvin was the sole Malaysian lawyer invited by the International Financial Law Review, London to author a paper on the Malaysia Judicial System, the IFLR 1000.
Legislative Appointment
In the year 2005, Dato' Alvin received a legislative appointment as a member of the Disciplinary Panel by the Disciplinary Board of the Legal Profession Malaysia to administer and adjudicate on matters of breach of discipline pursuant to the Legal Profession Act.

In the year 2021, Dato' Alvin received a legislative appointment as a member of the Malaysian Hockey Confederation Disciplinary Committee to ensure transparency and accountability in all matters pertaining to the MHC's Code of Conduct.
Terengganu Incorporated Act
Dato' Alvin was appointed as Lead Counsel by Permodalan Terengganu Berhad, the investment area of the State Government of Terengganu draft to the Terengganu Incorporated Act and advise on the reorganization and restructuring of state-owned corporate and commercial entities.
In-depth Strategic Specialisations
Dato' Alvin was formerly the head of the litigation department of Shahrizat Rashid & Lee, specialising in corporate and commercial law and arbitration, with a focus in banking, corporate insolvency and restructuring, director and shareholder disputes, receivership, bankruptcy, insurance law and arbitration of construction claims.
Qualifications
LL.B (Hons) (London)
1989
Barrister-at-Law (Lincoln's Inn)
1990
Advocate & Solicitor (Malaya)
1993